Faux locs are one of the most beautiful and stylish protective styles, that not only look good, but are also easy to maintain.
With blonde faux locs, you are bringing a fun, bold and standout style that will have everyone turning their heads when you walk in the room.
Below, we take a look at 15 of the hosttest blonde faux locs you can wear right now.
Blonde Faux Locs Styles
If you are looking for a new look and want to be inspired , check out these 15 women who slayed their different blonde faux locs hairstyles.
1. Swept Aside Blonde Faux Locs
This beautiful style not only looks amazing, but also creates a very unusual style that is bound to make you happy. That's one of the things that make faux locs a must, is the versatility is endless.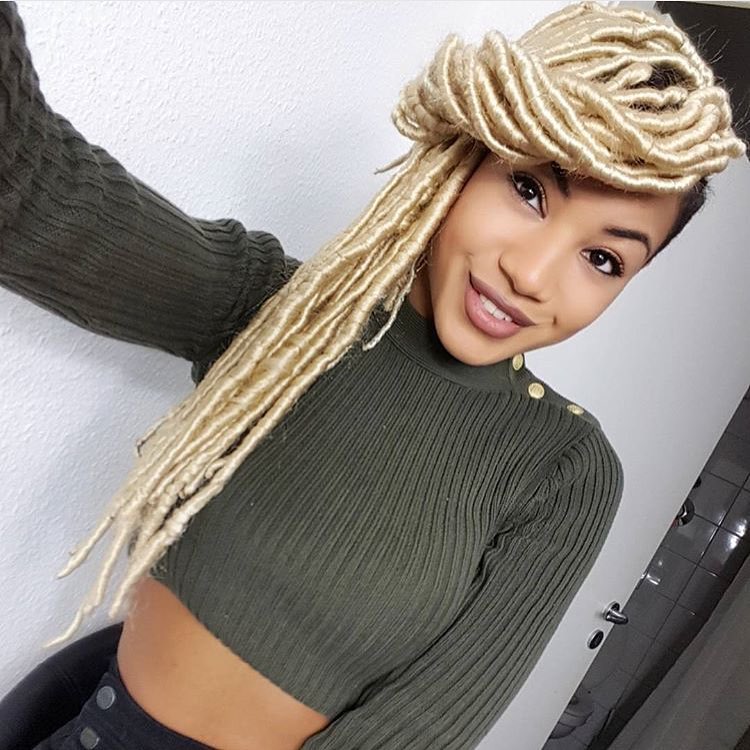 2. Short Blonde Faux Locs
When it comes to certain face structures, short faux locs are the perfect hairstyle to complement the face. They highlight the face, while giving you a sophisticated and stylish look.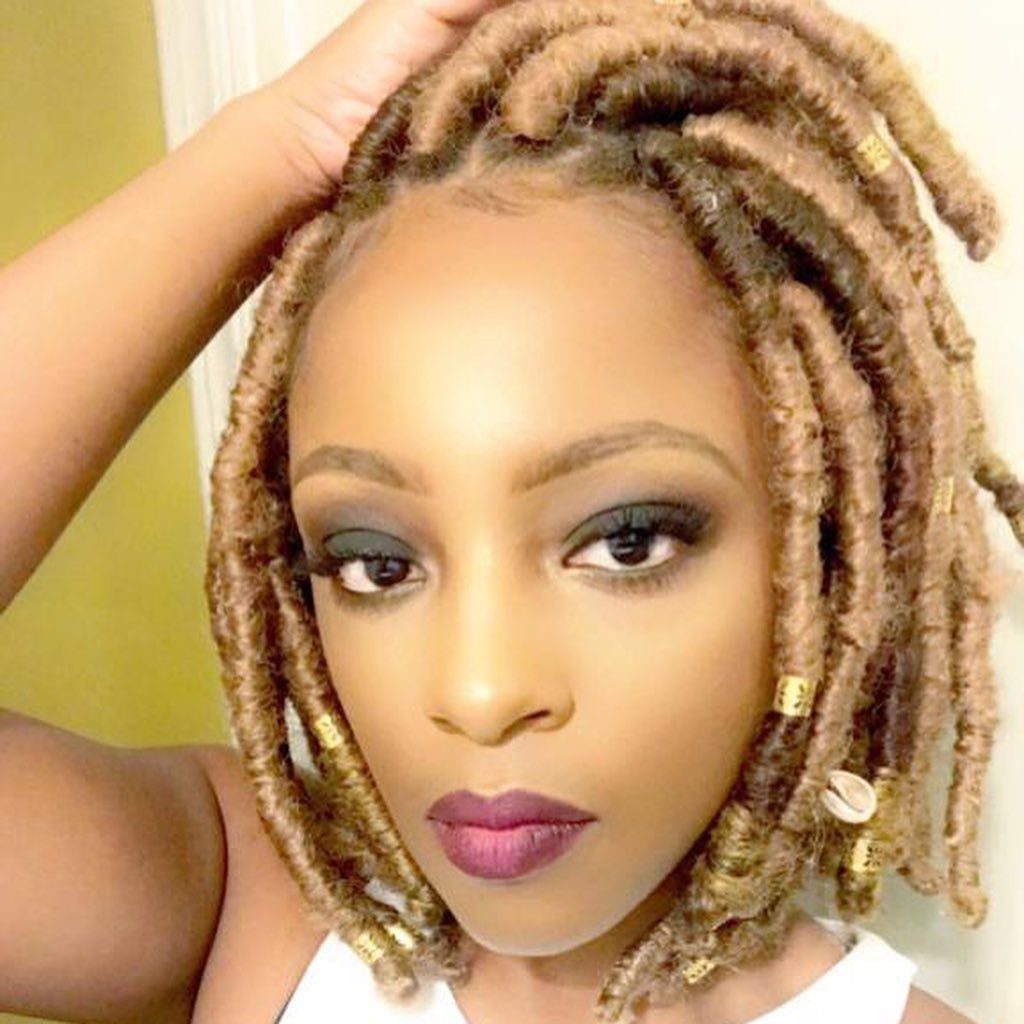 3. Medium Blonde Faux Locs
If you don't like wearing your hair too long, then medium blonde faux locs is one to consider. The medium length looks amazing and you still have some amount of length to try out different styles.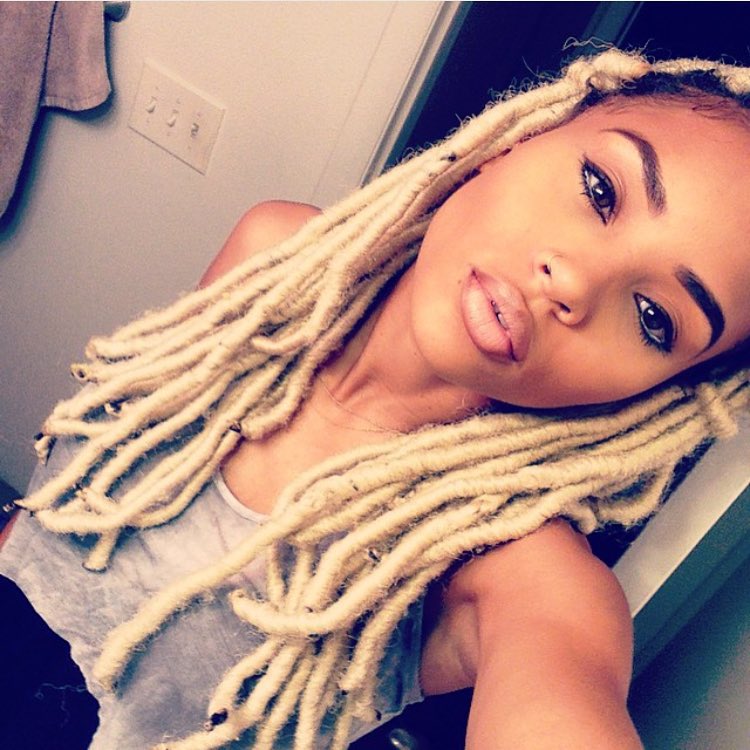 4. Long Blonde Faux Locs
Long blonde faux locs will bring a lot of attention. You can wear them out and have people envious of the long flowing locs or you can do a variety of styles. If you want a great look that gives you options for versatility, then this is the way to go.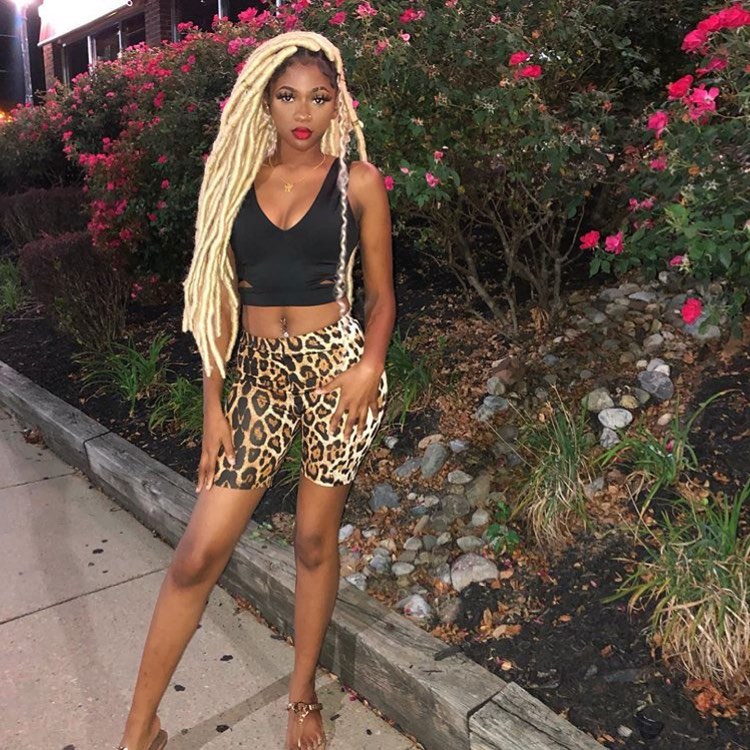 5. Messy Blonde Faux Locs
Blonde dreads already call a lot of attention to your hair, but if you really want to have all eyes on you, you can go with the messy faux locs styles. When you step out with this particular look, I can guarantee that you are going to be mesmerizing everyone who crosses your path.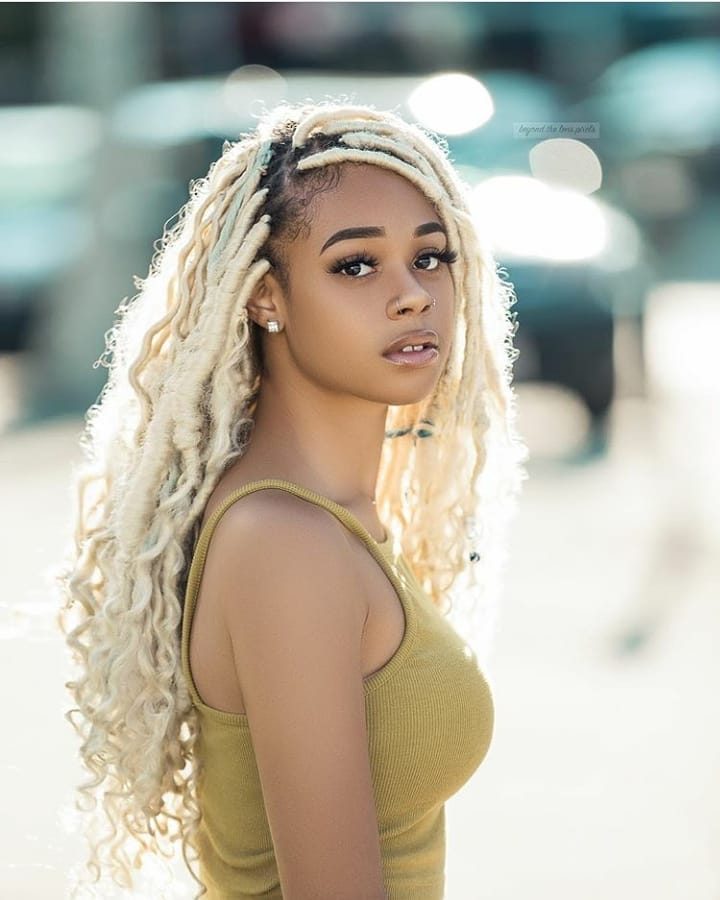 6. Blonde Faux Locs Updo
Updos are a great way to diversify your locs hairstyles. Wearing your hair up, can not only give you a different look, but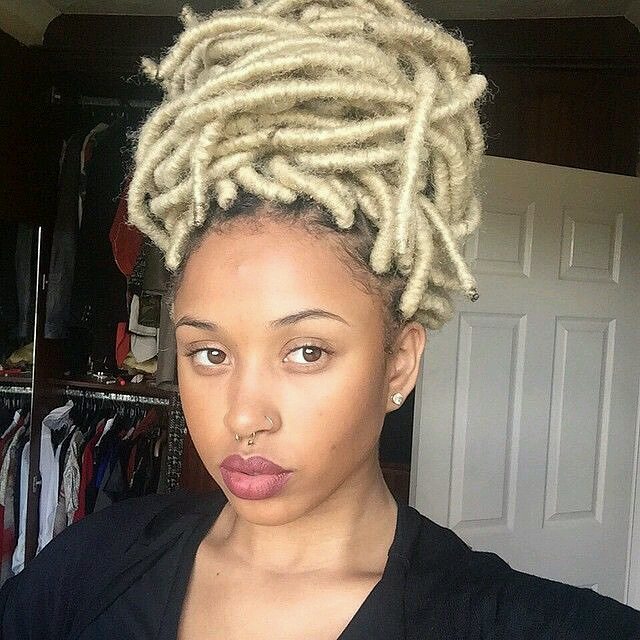 7. Blonde Faux Locs Updo With Curly Ends
If you are rocking goddess locs, you can always try different updo styles which allows the curls to flow.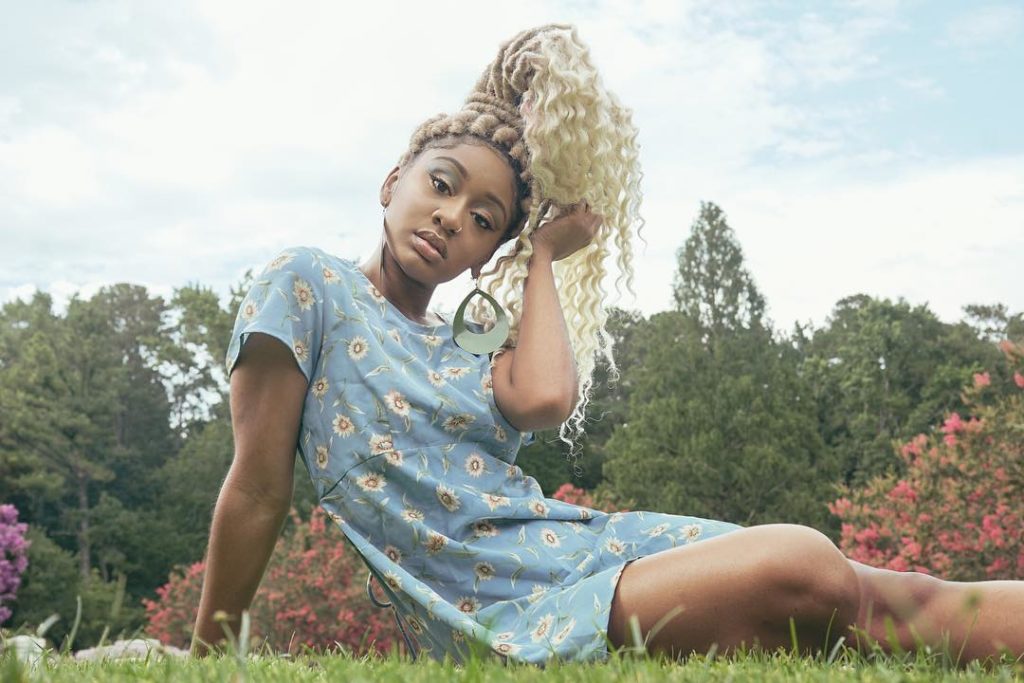 8. Honey Blonde Faux Locs
Girl! If you are looking to slay, without it being too over-the-top, then the honey blonde locs is one to consider. The honey-blonde is toned down a bit, but still looks absolutely gorgeous when worn.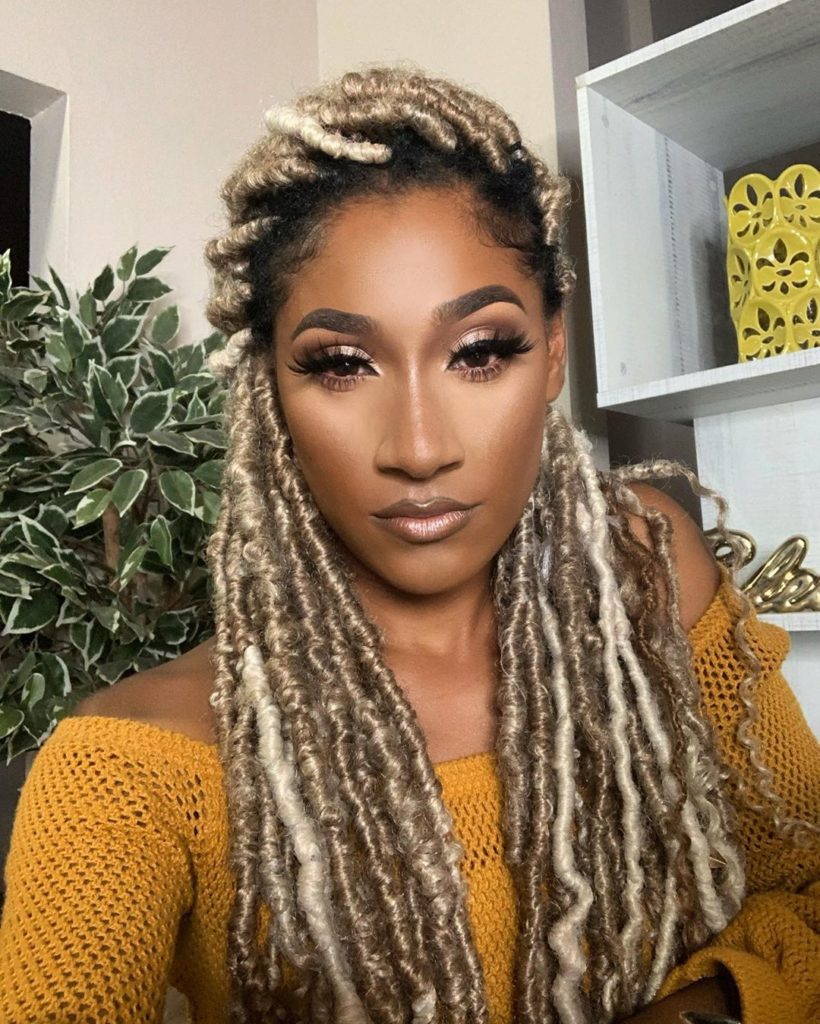 9. Platinum Blonde Faux Locs
The platinum blonde style gives a very intense look and this is definitely for those who want to stand out and be different. Fierce, is one way to describe it out, but once you wear it, you would be coming up with your own adjectives as you walk around 'killin it'.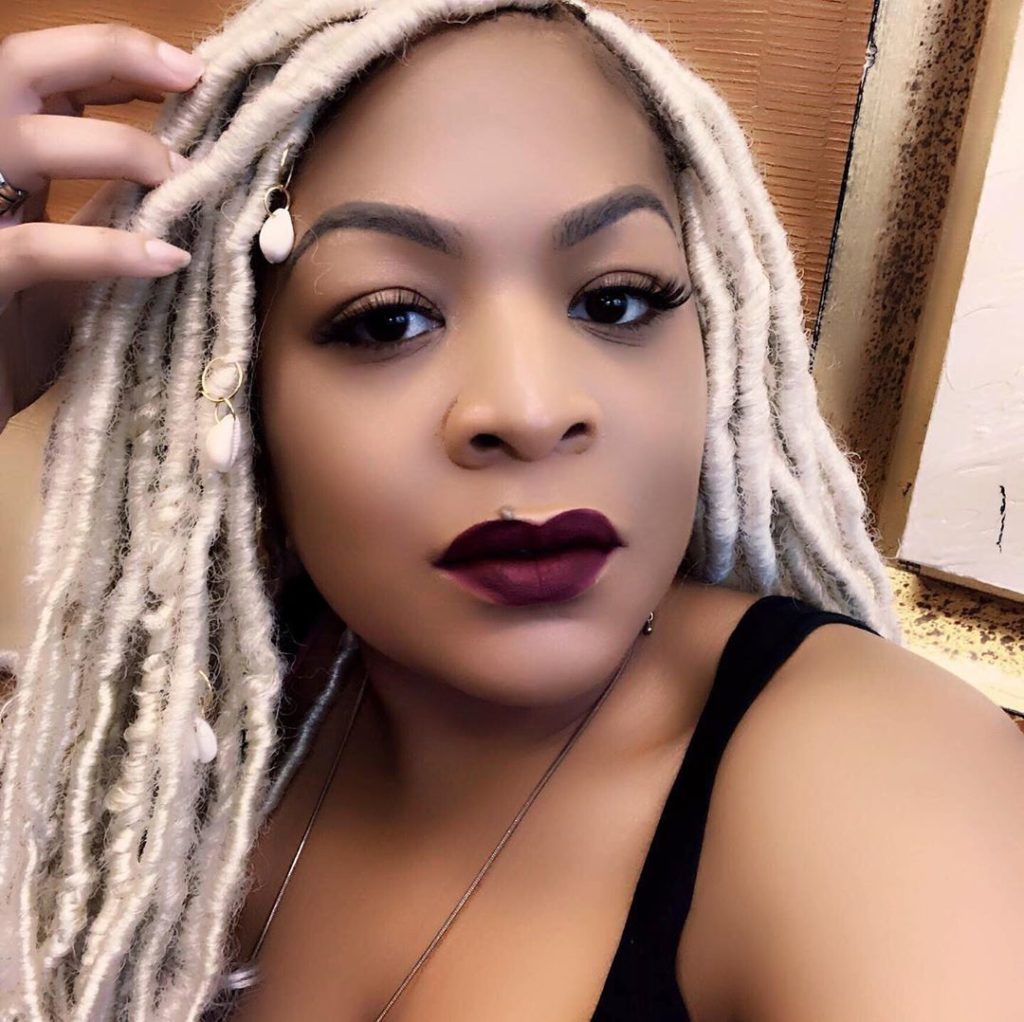 10. Blonde Faux Locs Swept to the Side
With such a cute style, really one of the best ways to wear it is to just let it flow. Giving it a little sweet to the side can give you a totally different look that is nothing short of 'wow'.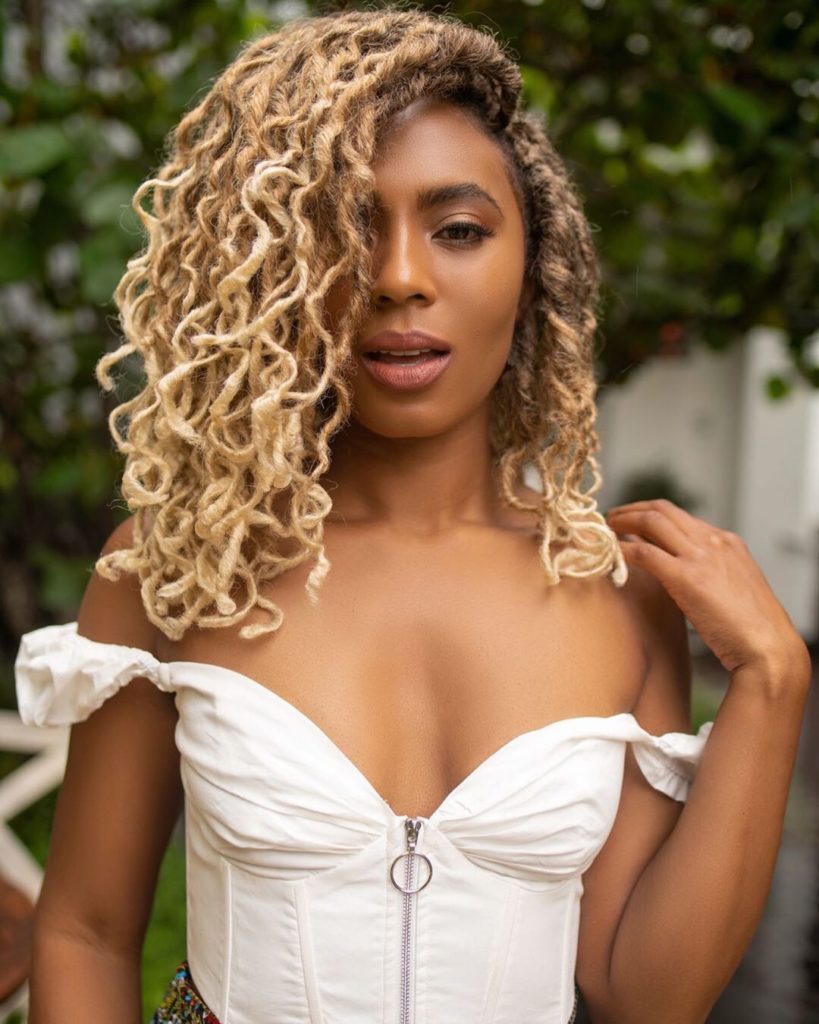 11. Split Blonde Faux Locs Updo
The beauty of faux locs is that you can wear them so many different ways. If you want a style that highlights your face, you could always do simple updo, letting the dreads flow to each side.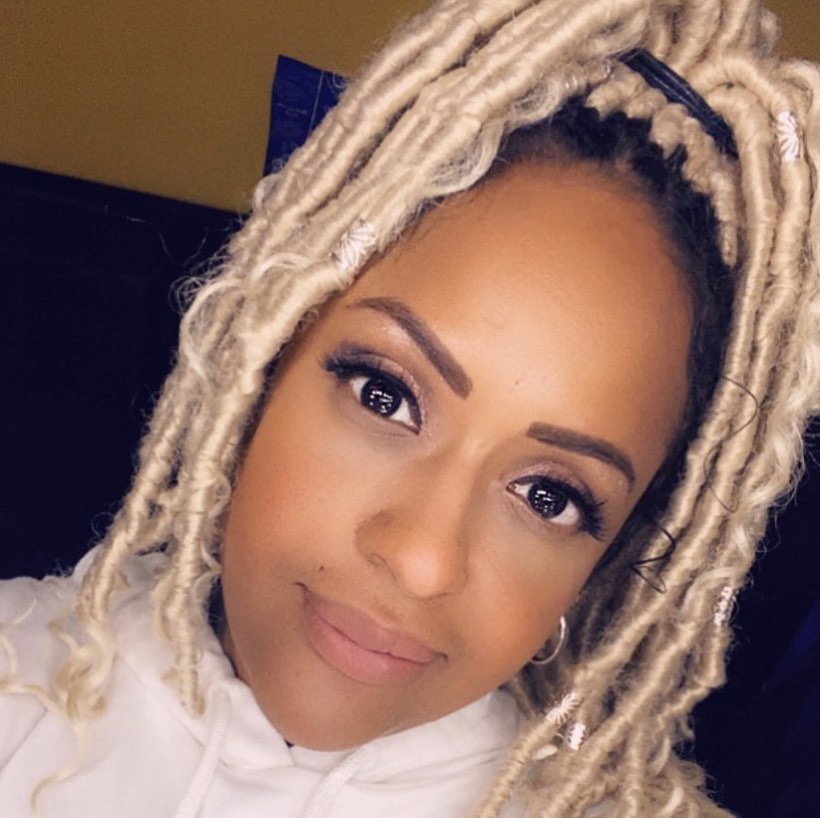 12. Accessorize Your Blonde Faux Locs
The blonde locs are a statement in themselves, however, you can jazz them up with different accessories and adornments. Throw some dreadlocks cuffs, rings or charms on to give your hair that extra flair, while also adding to your already fabulous features.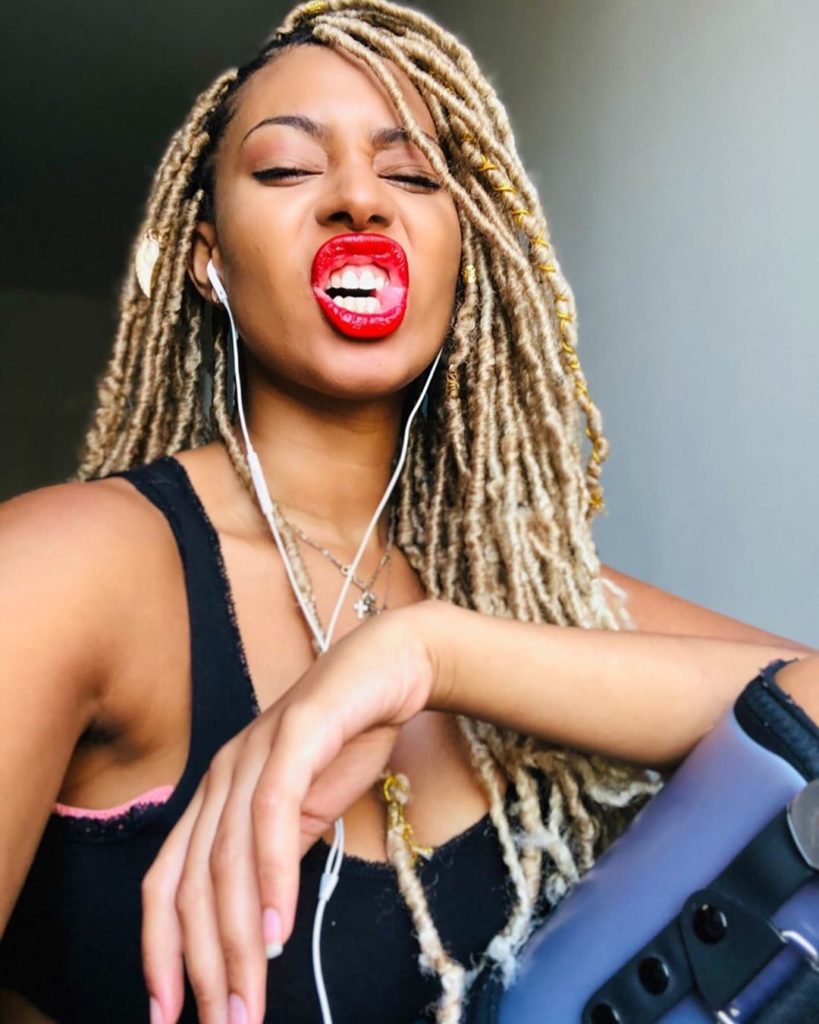 13. Blonde Goddess Faux Locs
If you really want everyone to be looking at you and screaming 'Hair Goals', then blonde goddess locs are really it. The flared, curly ends, lend to a unique beautiful look that will have you walking around feeling like a million bucks.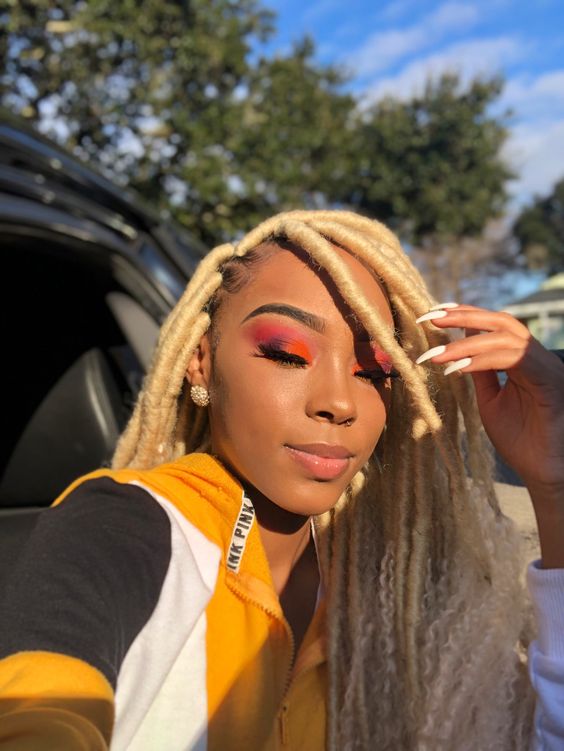 14. Blonde Faux Locs Mixed With Curly Hair
If you are truly looking to make a statement, with all eyes on me, then you could opt for the long blonde goddess faux locs mix. This incorporates elements of straight faux locs, mixed with Done in blonde, it will really push.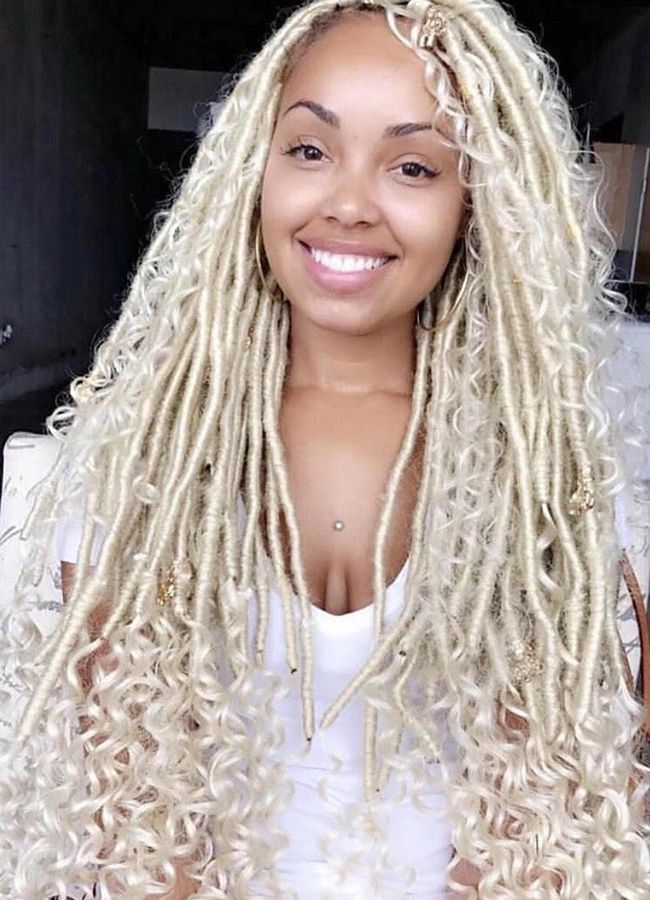 15. Blonde Faux Locs are Dope!
15 women have showed you how dope blonde faux locs are. It adds a totally different dimension to your overall style and if you are looking for a protective style that brings something fresh, bold and different, then faux locs in blonde is definitely the way to go.