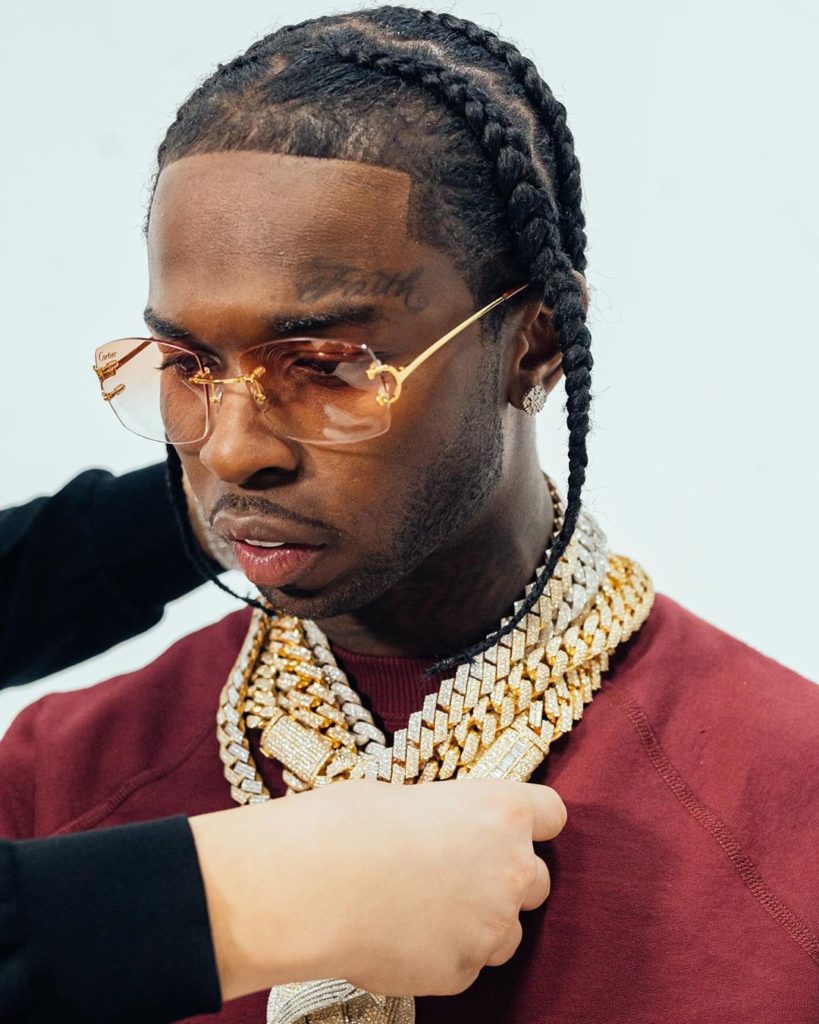 Pop Smoke Braids have been trendy since at least 2018 and pay homage to the late rapper who wore the signature style as a permanent part of his image. The "Welcome to the Party" singer was only 20 years old when he was shot and killed by robbers at his home in Hollywood. Following his death, the signature hairstyle became even more popular with many wearing the style in tribute to the fallen entertainer.
What are Pop Smoke Braids?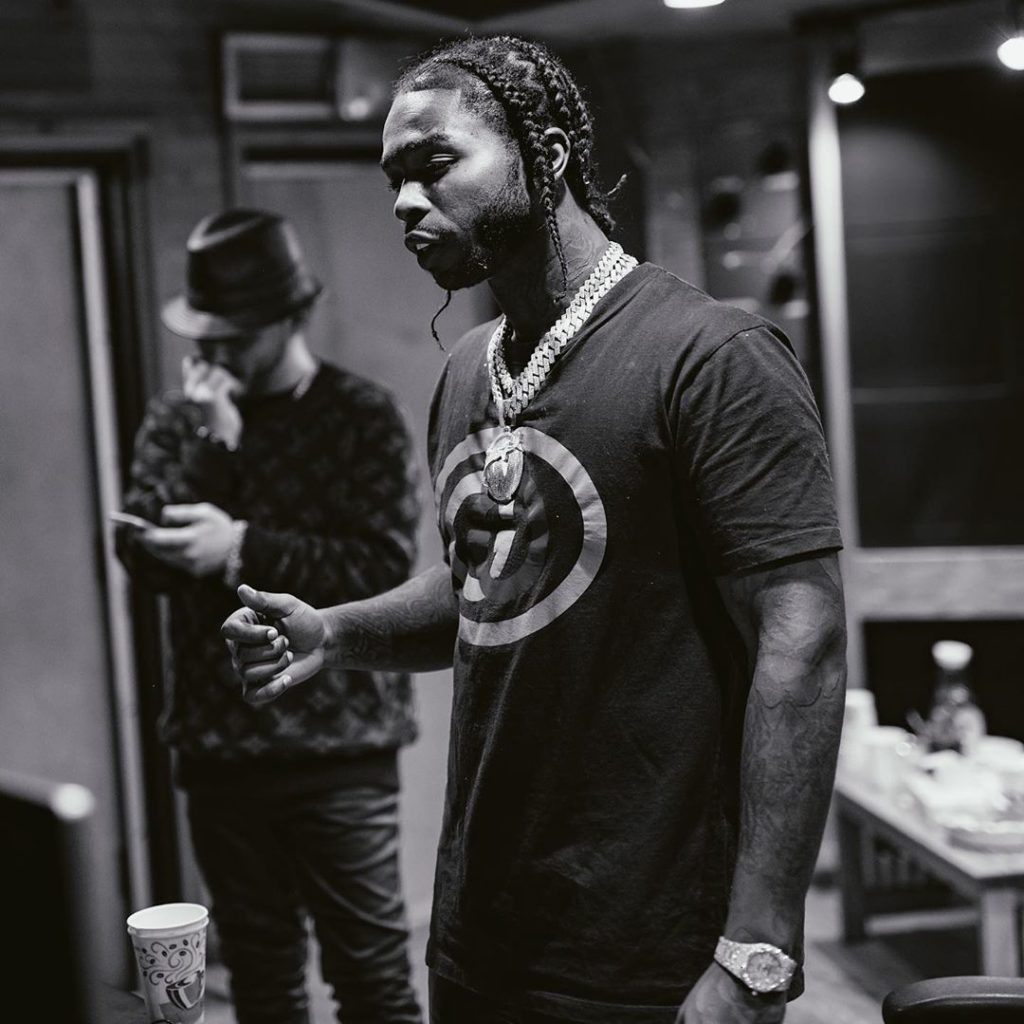 Pop Smoke Braids are actually cornrows done using the popular stitch in technique used by many stylists today. While not created by the entertainer it is named after, the style was popularized by the rapper after he became famous. Pop Smoke usually styled his do with his natural hair, however, most of those who replicate the look use hair extensions as a part of the style. Usually a combination of about 8 to 10 braids, the style is quick and easy, while functional.
Prepping Your Hair for A Pop Smoke Braid Install
You should always arrive at your stylist with your hair prepped if possible. This means you should not only wash and deep condition your tresses, but also detangle or straighten if necessary. Because Pop Smoke braids are generally large and done in the stitch technique, some stylists recommend blow drying your hair to get it as straight as possible without actually getting a silk press. If you're one of those persons who do not use heat on their hair, then there are tons of other methods to straighten your hair, for instance, using rollers.
The Process of Installing the Hair
Pop Smoke Braids can be done with your natural hair or using traditional extensions such as Kanekalon braids. If you use your natural hair, then it's likely to be quicker and cost less than the average US $100 charged for this style.
There are two methods used for the style. The first is a feed in method where the braids start out small and gradually get thicker before tapering off. Then there is the traditional braiding method where the same amount of hair is used throughout for an evenly sized braid from start to finish.
To begin the style, the hair is divided into two equal sections with a part running from the middle of the forehead to the back of the head. Each sectioned part will then be divided into four or five braids running from the middle of the head and falling to either side of the face.
The stylist will then cornrow each sectioned part using the stitch in method. Once the braids are complete, the ends will be dipped into hot water for smoothing. Edge control is generally applied to the customer's edges for a sleek and seamless finish.
Longevity and Required Care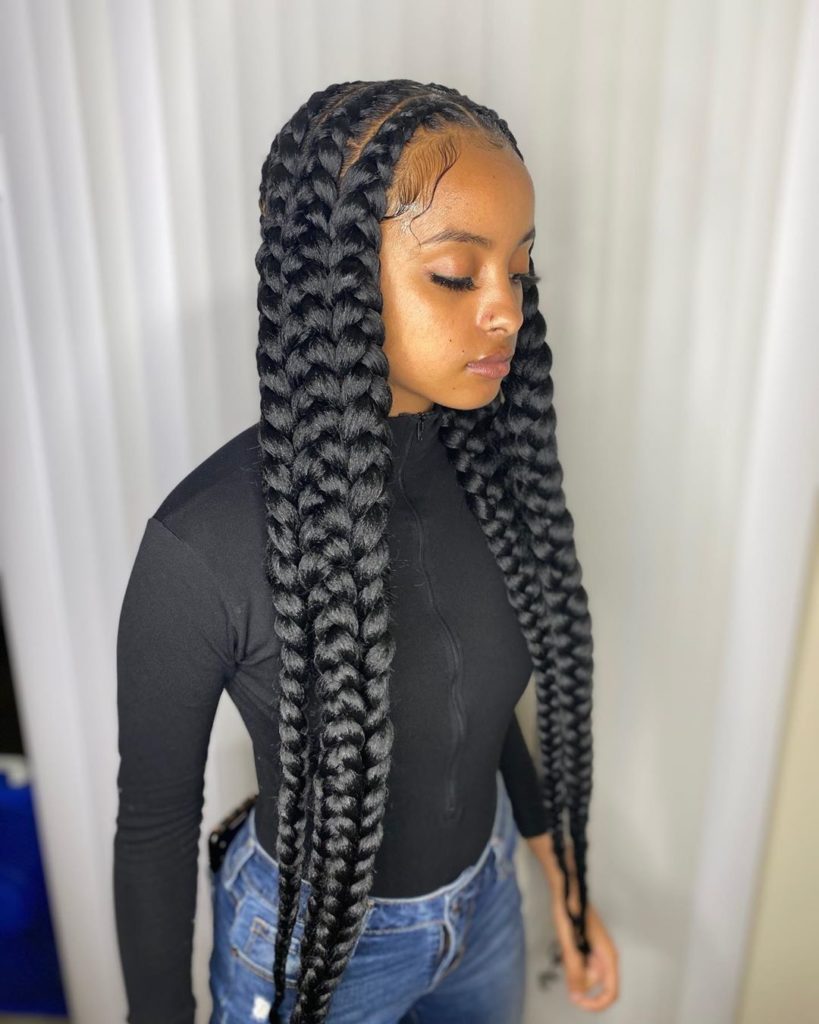 If longevity is your goal, then Pop Smoke Braids are probably not the best choice for you. Because of how large the braids are done, they generally become fuzzy pretty easily, especially if you have thick natural hair. This style is not recommended for wearing longer than three to four weeks, and that's with proper maintenance.
Nightly covering is a must with this style. A silk bonnet is ideal if you have one. If not, then tying your hair with a scarf is also a good option.