One of the things with having natural hair, is that you are not limited with the type of styles you can bust out on any given day.
One of the more popular hairstyle would have to be the afro hawk, more commonly called the 'fro hawk'.
When done correctly, this natural hairstyle can have some impressive results. We have decided to do a round up post of the 17 Most-Amazing Fro Hawk Styles that you can be inspired by.
1. Colored Fro Hawk
Adding color to any hairstyle is a way to make a bold statement. When color is mixed with a frohawk, then you are looking at something fierce and epic. Bold colors can enhance the look, making you the talk of the town.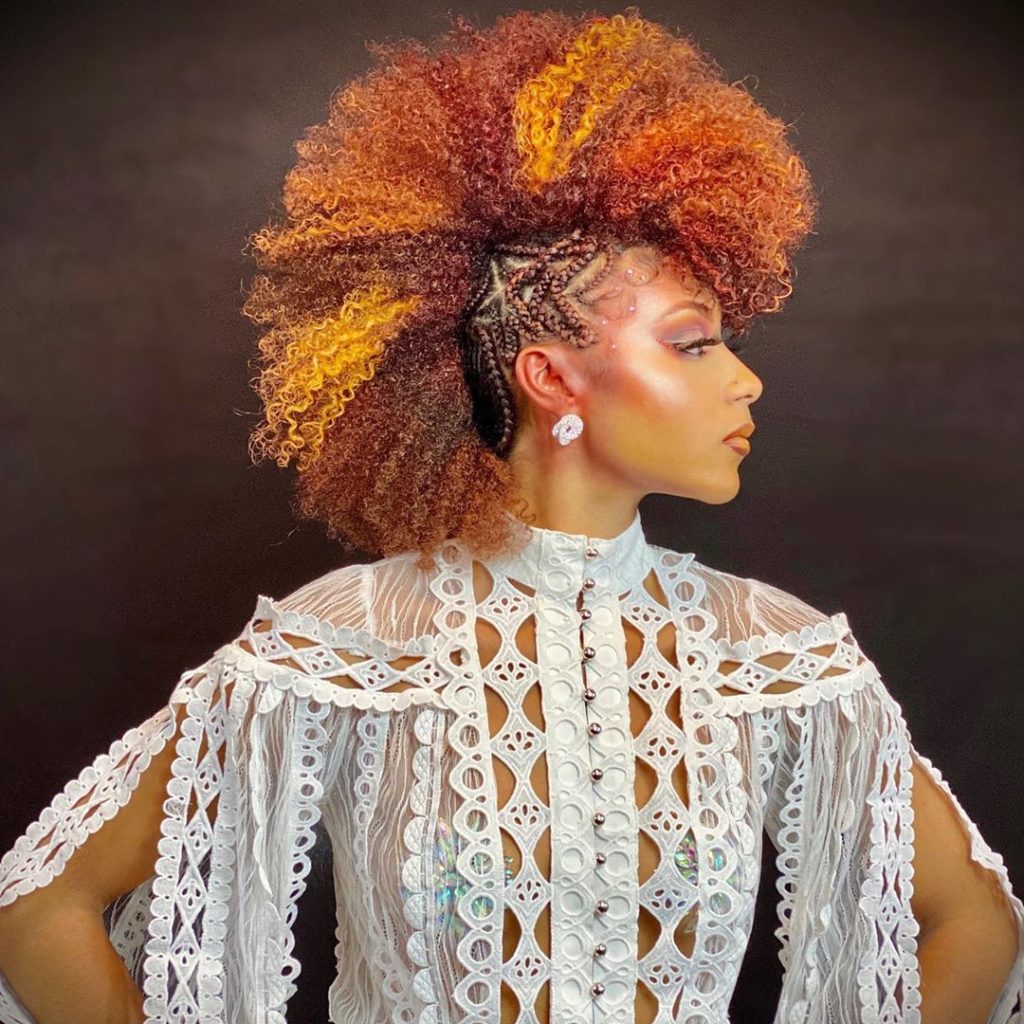 2. Creative Fro Hawk
While the fro hawk style is pretty straightforward, oftentimes you can get a bit creative. Below, @jhorgalore gets creative with a curly top with bantu knots on the side. This lets you know that your creativity should not be limited.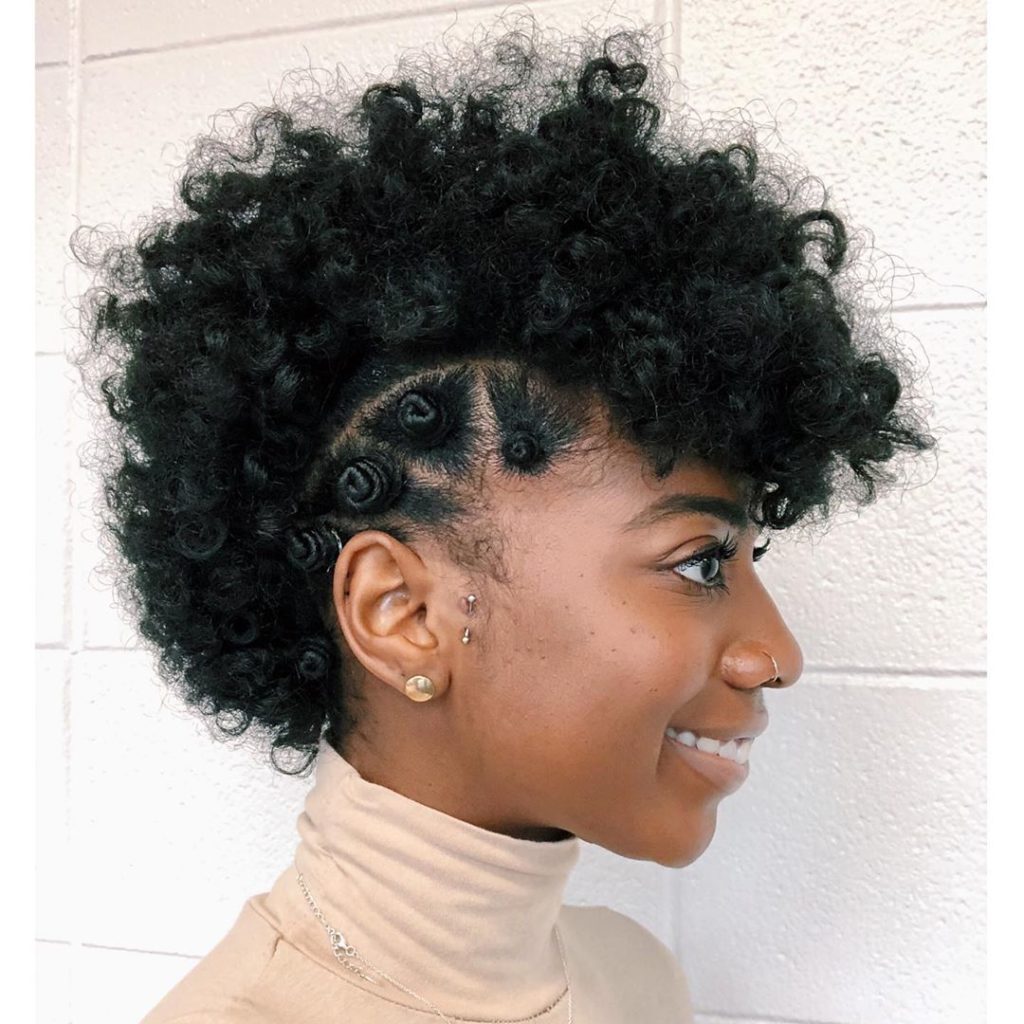 3. Voluminous Fro Hawk
A frohawk is a great style to showcase your hair, especially if it is thick and voluminous. When done correctly, you will have an natural hairstyle that delivers an impactful punch.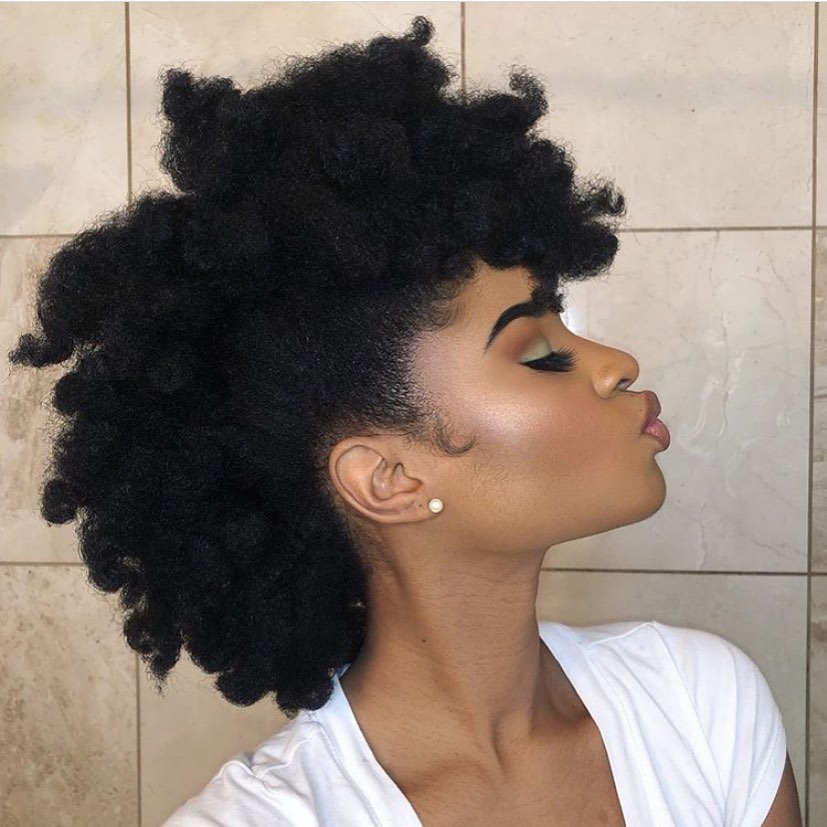 4. Afro Puff Braided Fro Hawk
Afro puffs on their own are cute, but when combined with braids to create a unique fro hawk, then you are in a league by yourself. Visually stimulating and screams creativity. If you want different, then this is definitely it.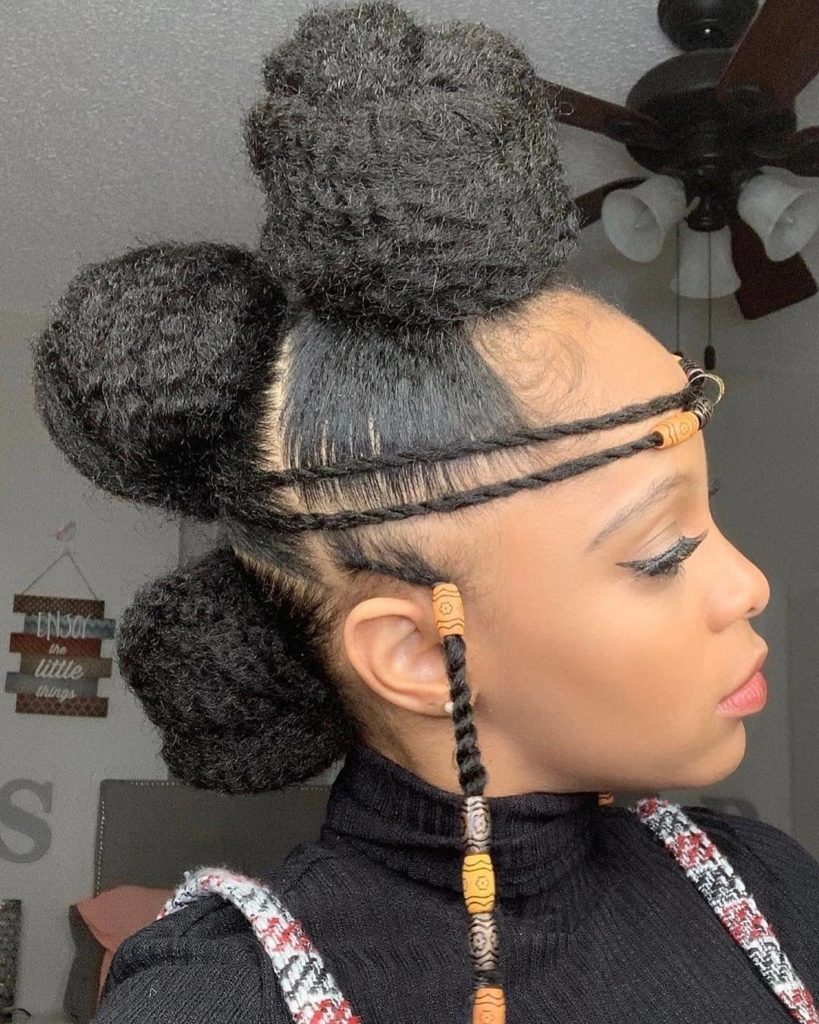 5. Braided Curly Fro Hawk
Creativity is the name of the game with the braided curly fro hawk. Braids to the side with beads on the ends, mixed with an ultra curly top. When you step with a style like this, be prepared for a TON of compliments and questions, as to how did you do it.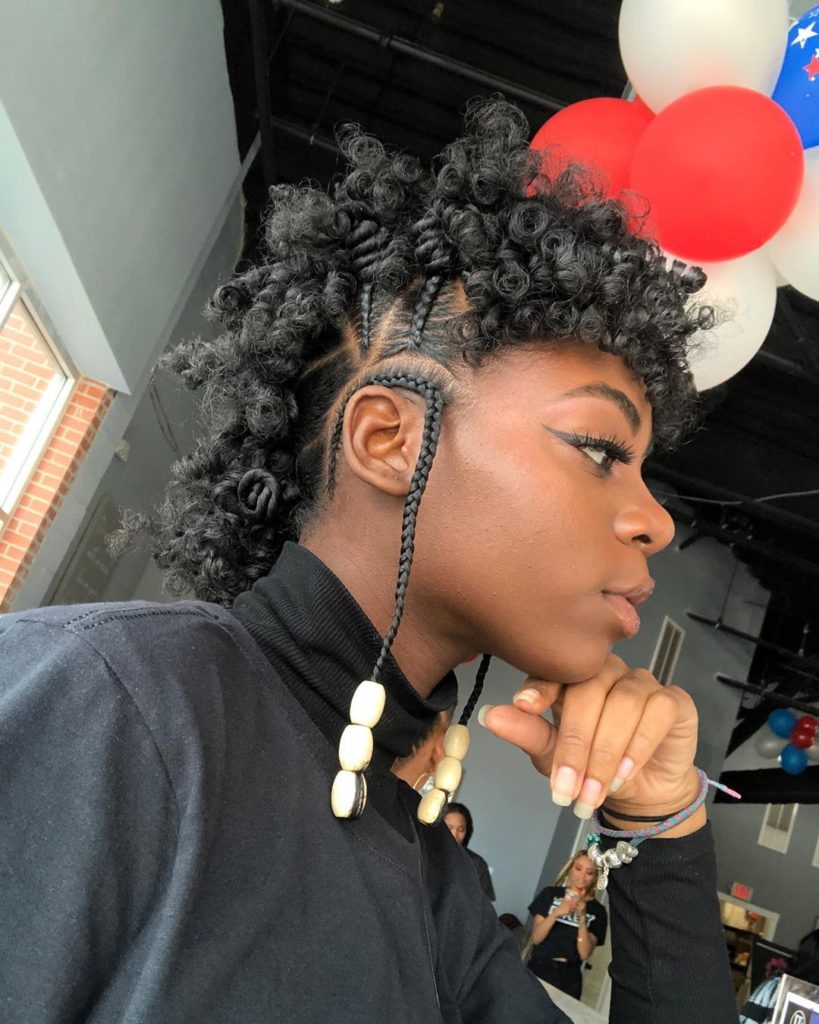 6. 4C Hair Fro Hawk
For those who have thick/voluminous 4c hair, you can still rock your hawk with some impressive results. Using the right juices and berries, you are ready to go. How you present it is really dependent on your creativity.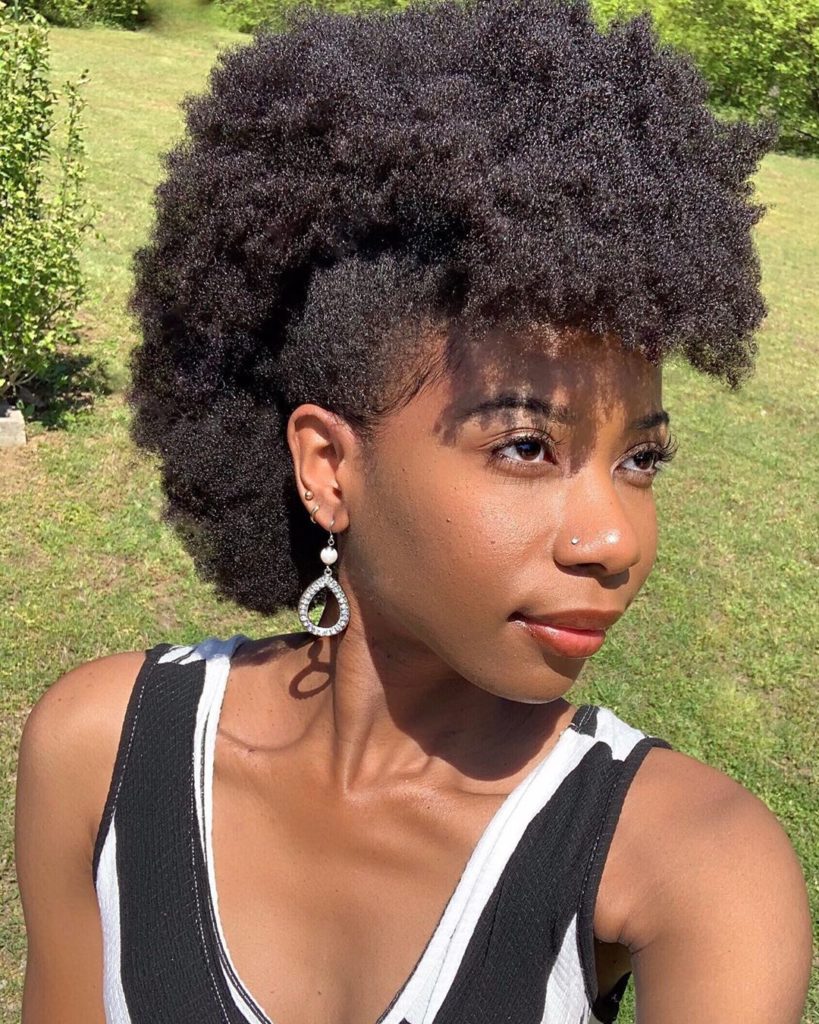 7. Out There & Loud Fro Hawk
If you got long thick natural hair, you can still get in on the fro hawk action. Combed up and styled properly, you will have an insanely fierce hairstyle that will scream 'I am, who I am'.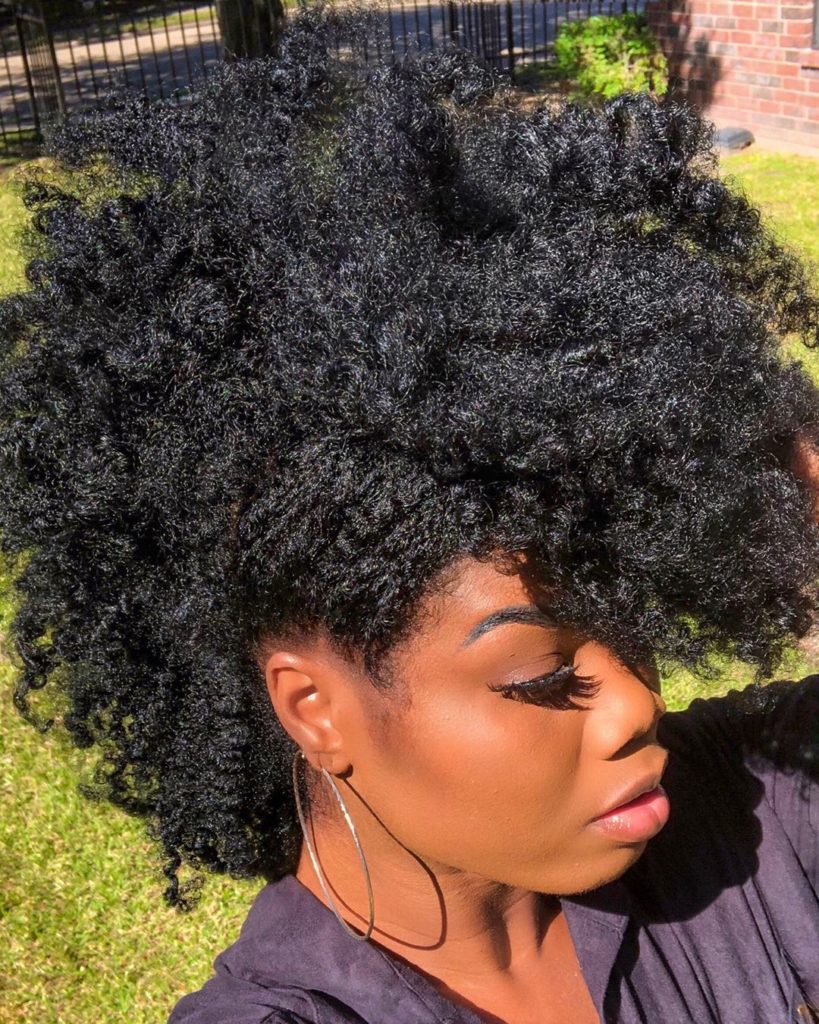 8. Afro Puff Fro Hawk
WOW, just WOW. Influencer @naturallytemi KILLED it with her afro puff fro hawk. 5 really neat puffs, styled for the perfect natural mohawk. You slayed it girlllllll!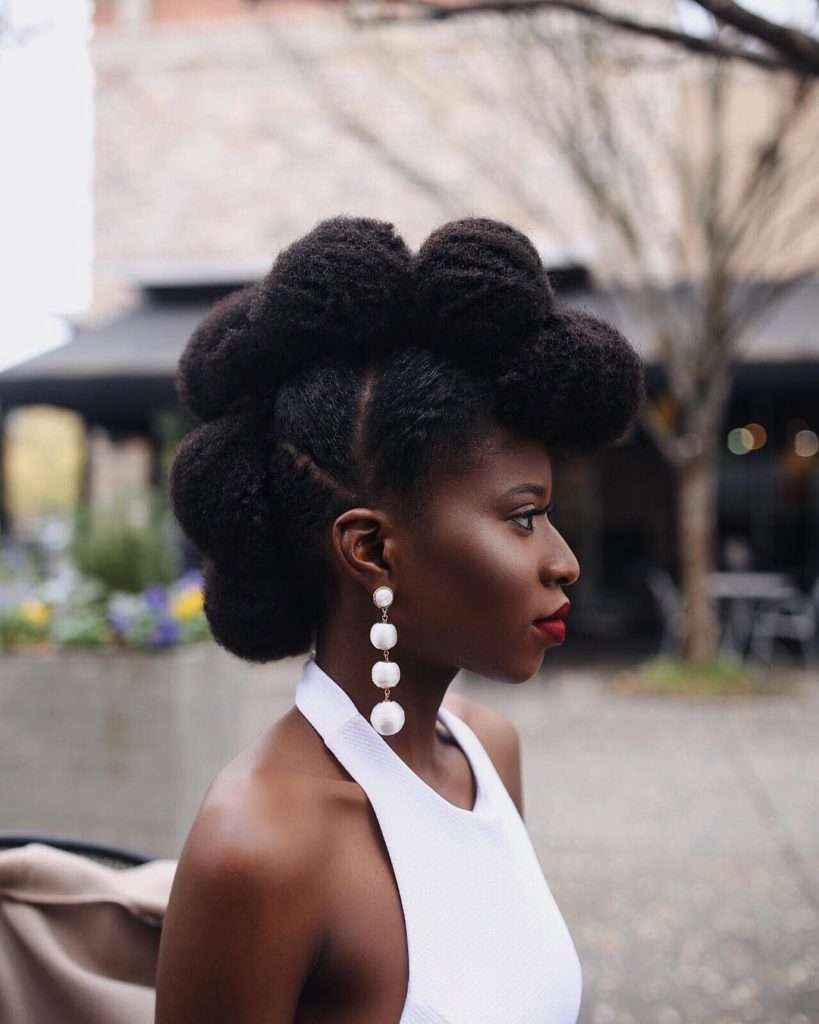 9. Cornrow Fro Hawk
While most people will comb up the sides of their afro hawk, you can add a bit more flair to the hairstyle by throwing in some cornrows. It makes the style 'different' and a great way to showcase your personality.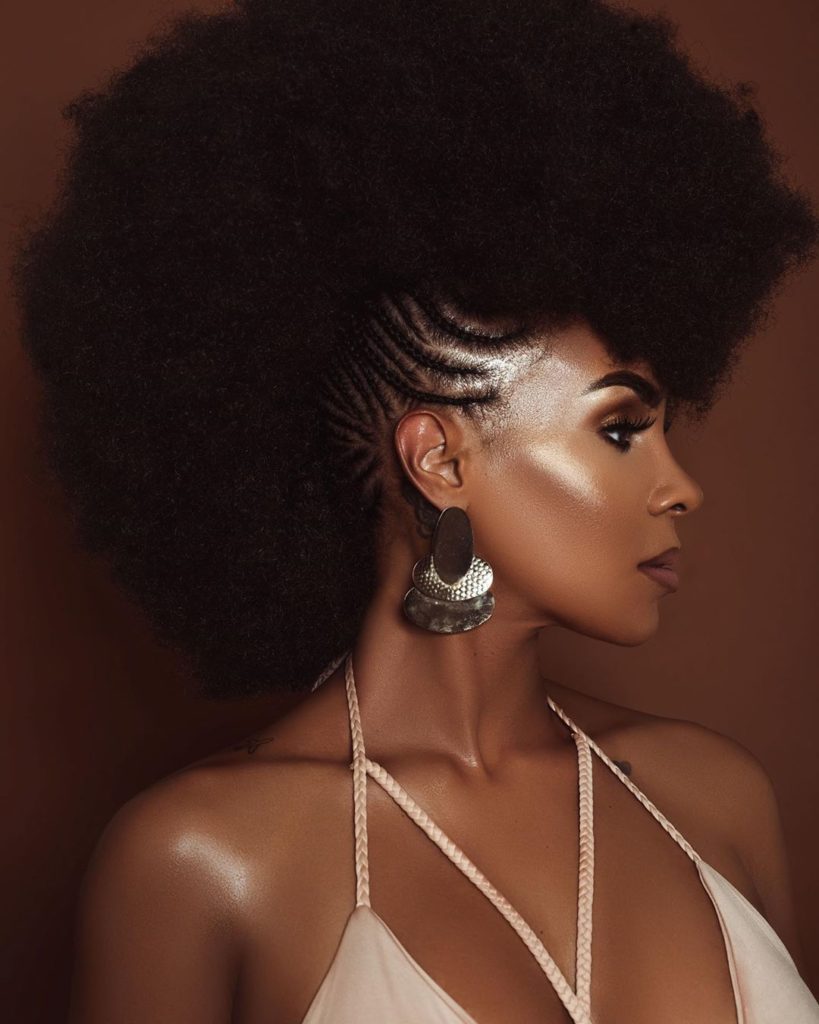 10. Combined Braid Fro Hawk
If you want some subtle flair, you can always throw in a braid into the sides of your fro hawk style. This is just one more way to add some creativity to your already fabulous hair.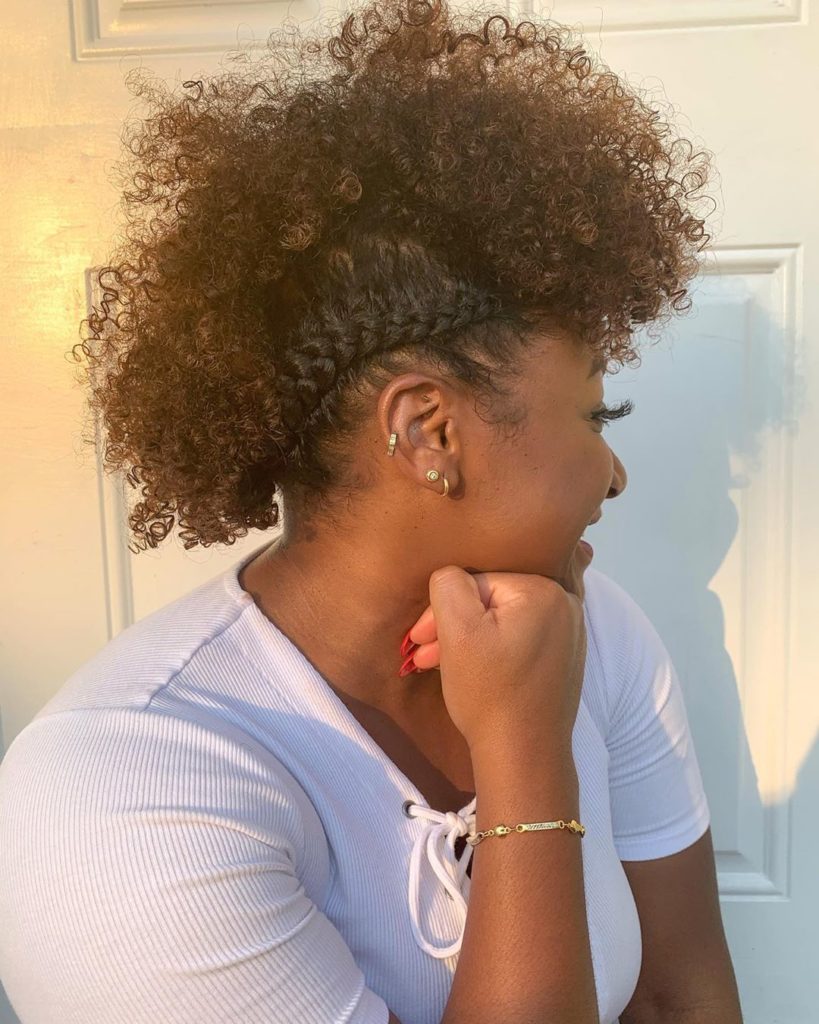 11. Blonde Fro Hawk
Another way to make a statement with your mohawk is to go blonde! Visually captivating and a must-try for those who are looking for some color in their life.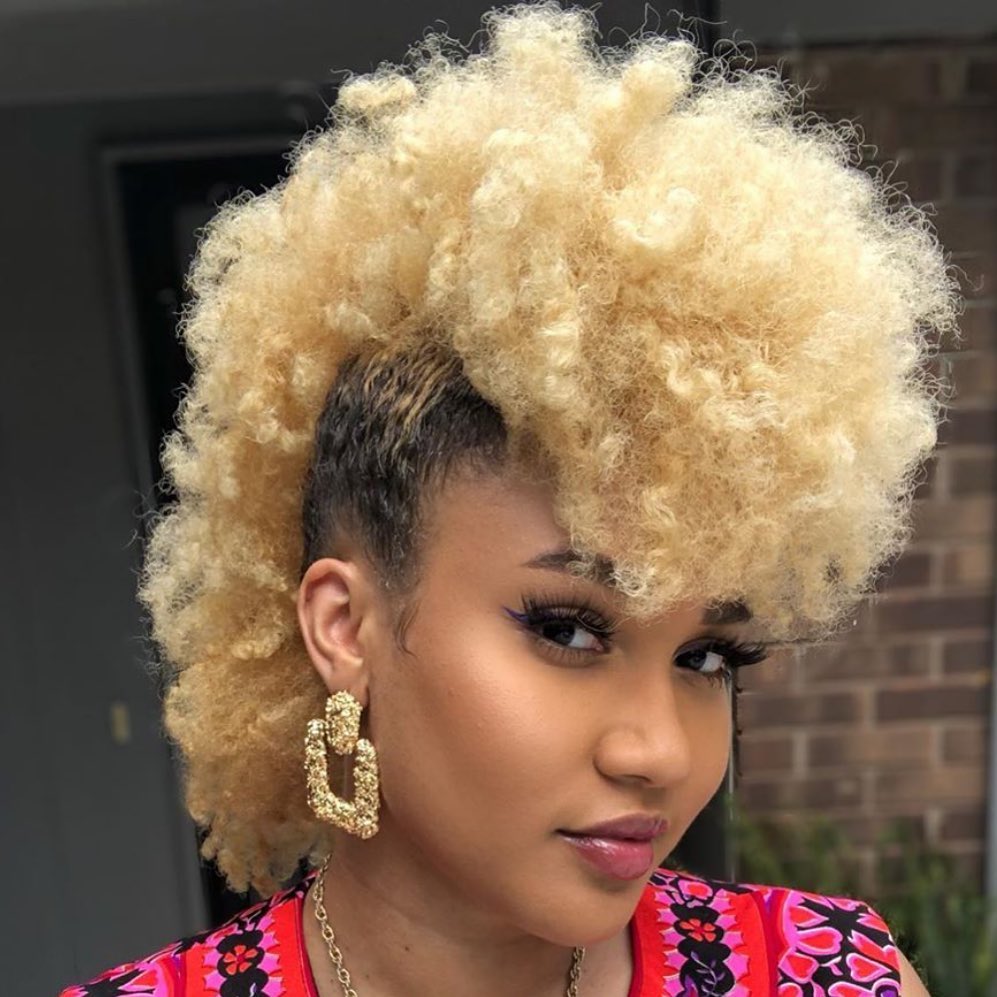 12. Red Fro Hawk
If you are really looking to make a statement, you could always rock out with a bold red fro hawk. This attention grabbing style is not for the meek, but the looks you will get when out, will be priceless.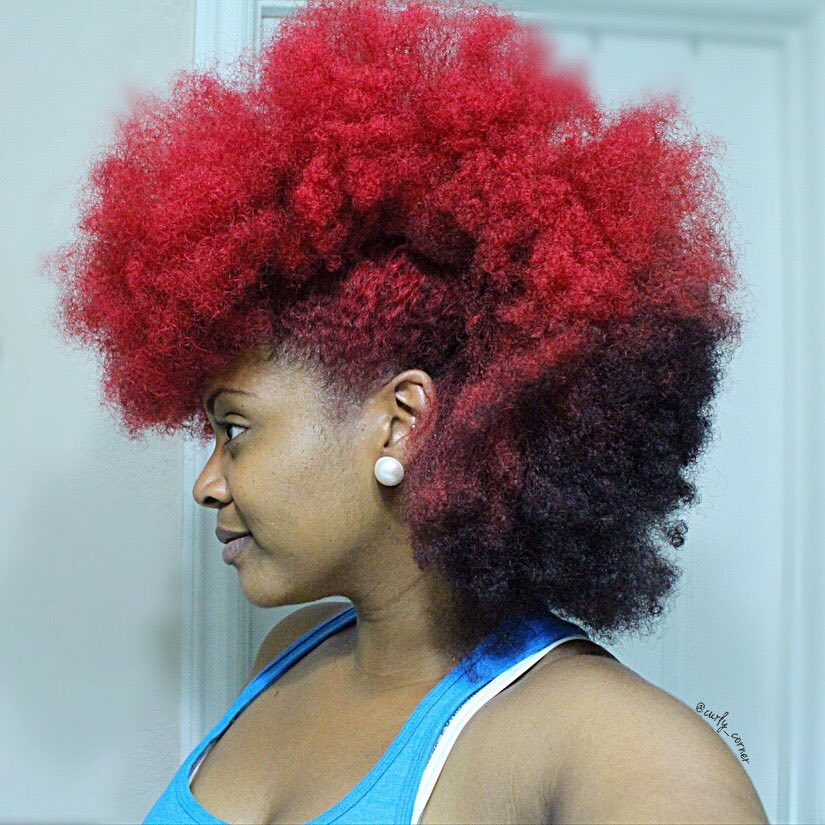 13. Curly Bangs Fro Hawk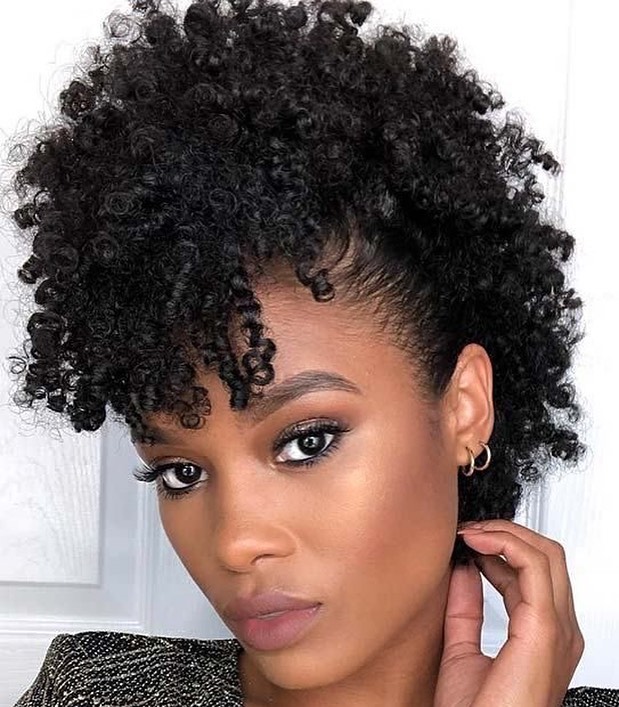 14. Accessorize Your Fro Hawk
The fro hawk on its own is an awe-inspiring style, but you can always take it up a next level by throwing in different hair accessories. Ribbons, bands, scarfs, adornments and anything else can all be used to enhance you already amazing hairstyle.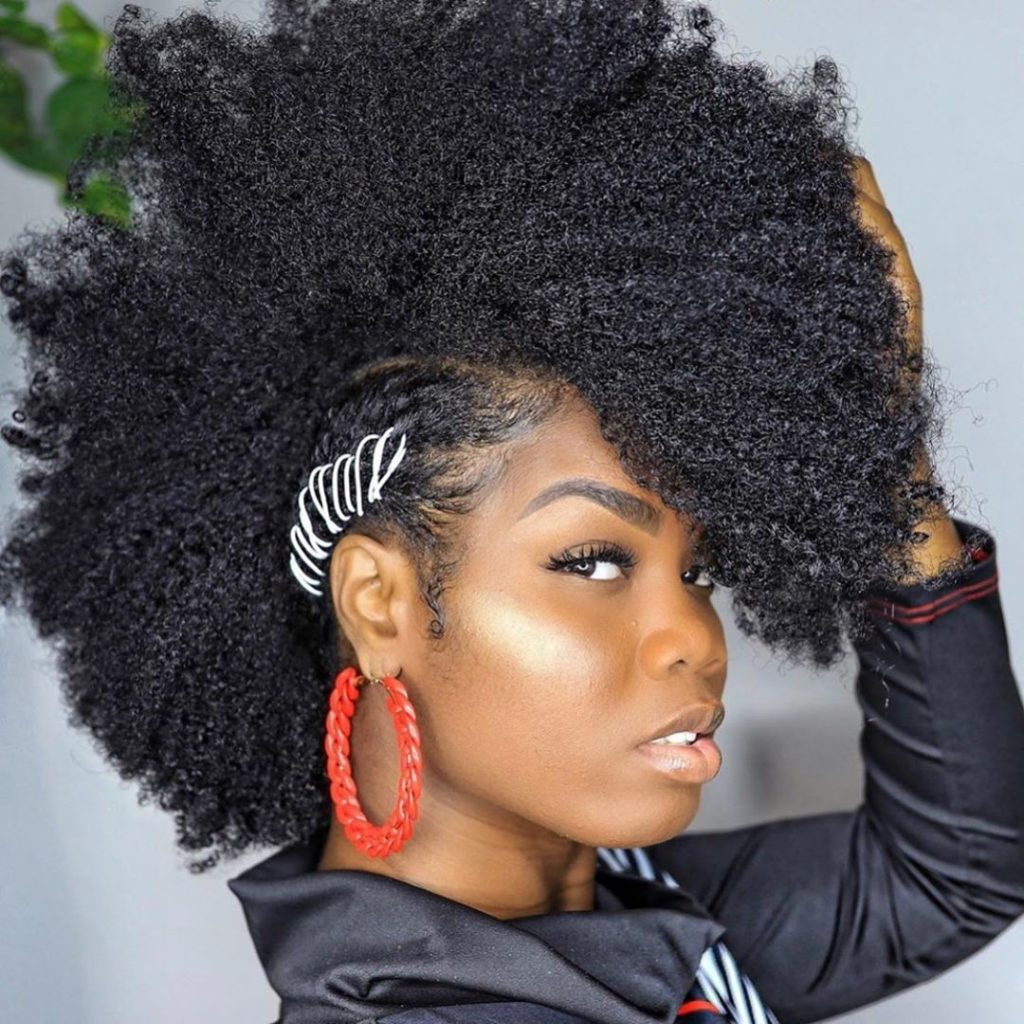 15. Colored Fro Hawk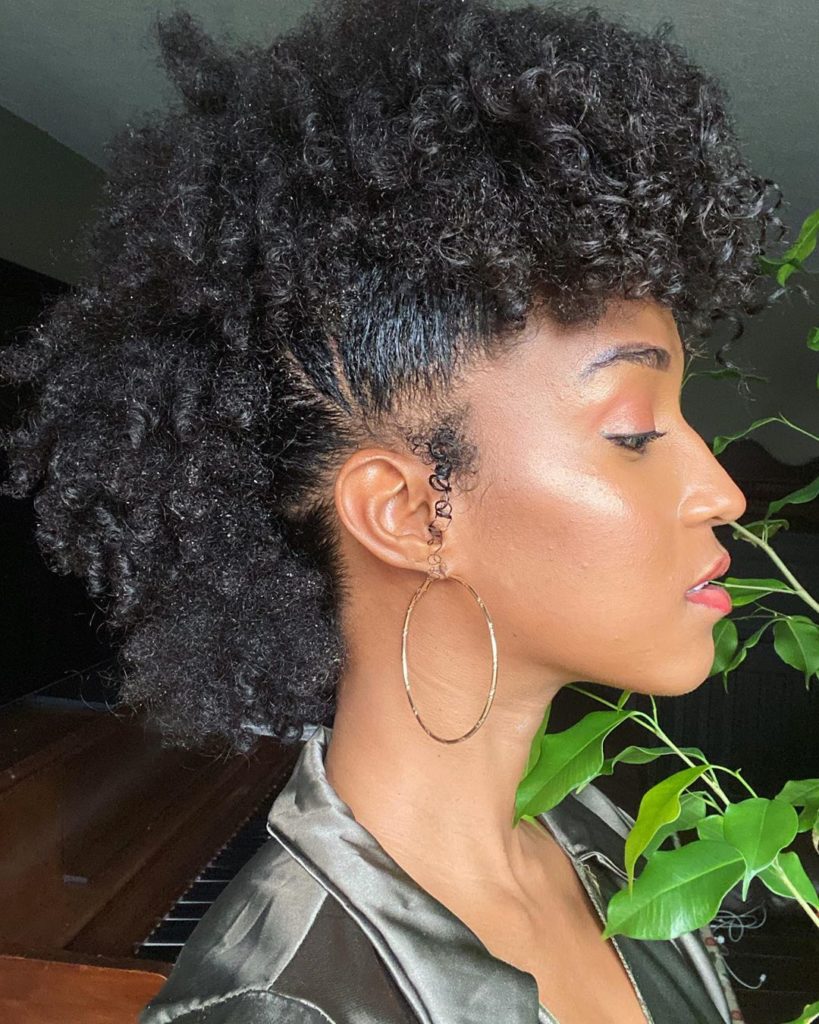 16. Twisted Bang Fro Hawk
Twisted natural hair is so awe-inspiring on its own, but when you throw in the frohawk into the mix, then you are starting to bring about something magical. Easily one of the most beautiful natural hairstyles around.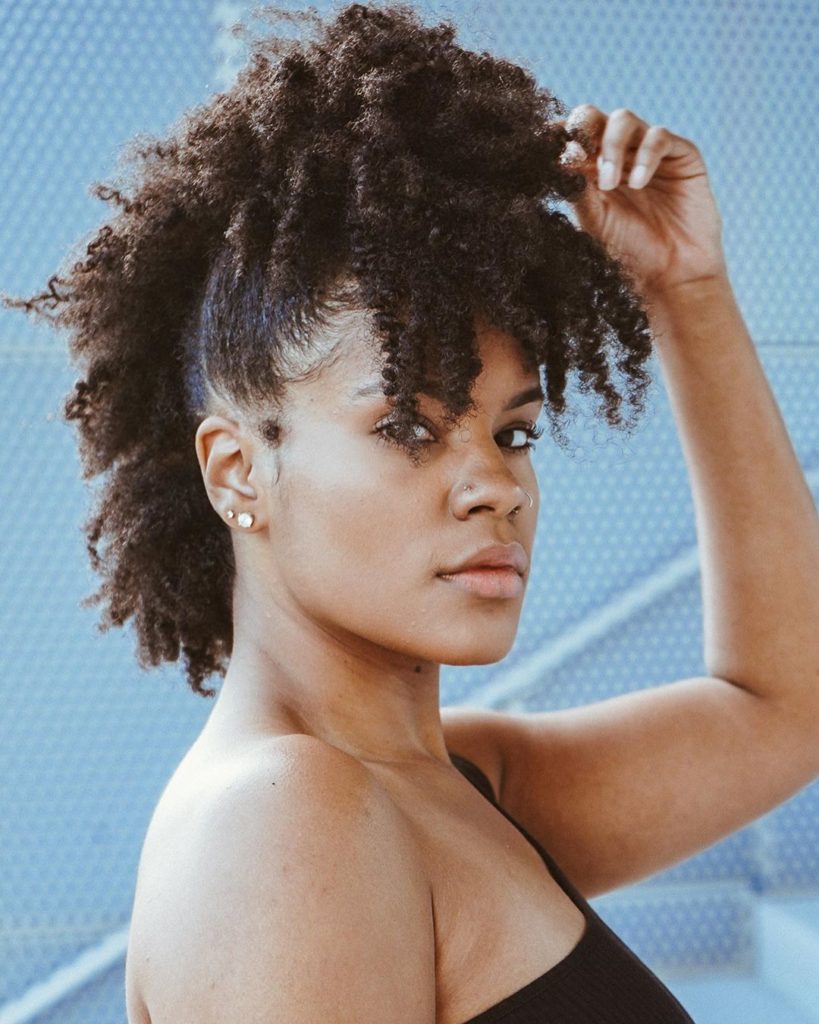 17. Curly Fro Hawk
If you have curly hair, the fro hawk is a quick and easy style to do. You get to showcase your curls, while also rocking a trendy and cute hairstyle.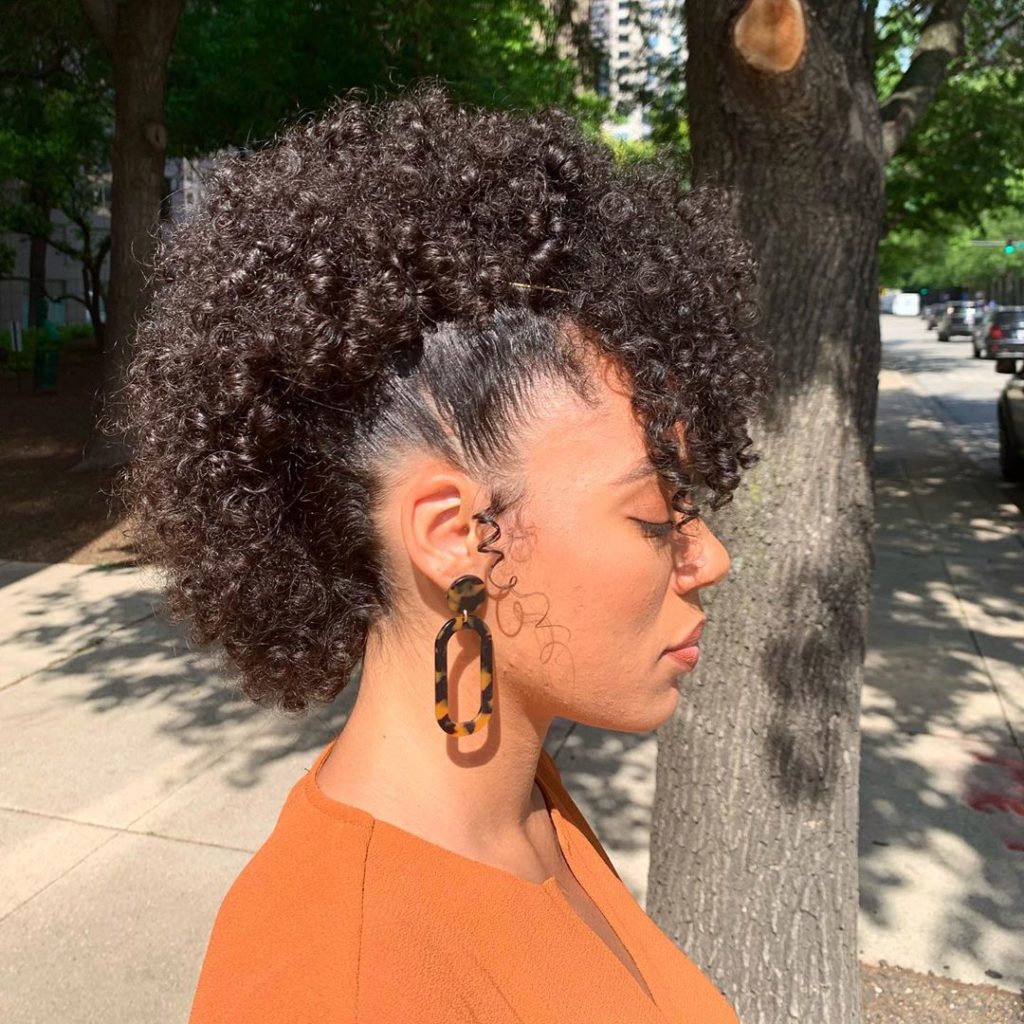 18. Long Curly Fro Hawk
If you have long curly hair, you can also get in on the frohawk wave. You will be able to proudly showcase your new hairstyle, while letting your curls take the co-starring role.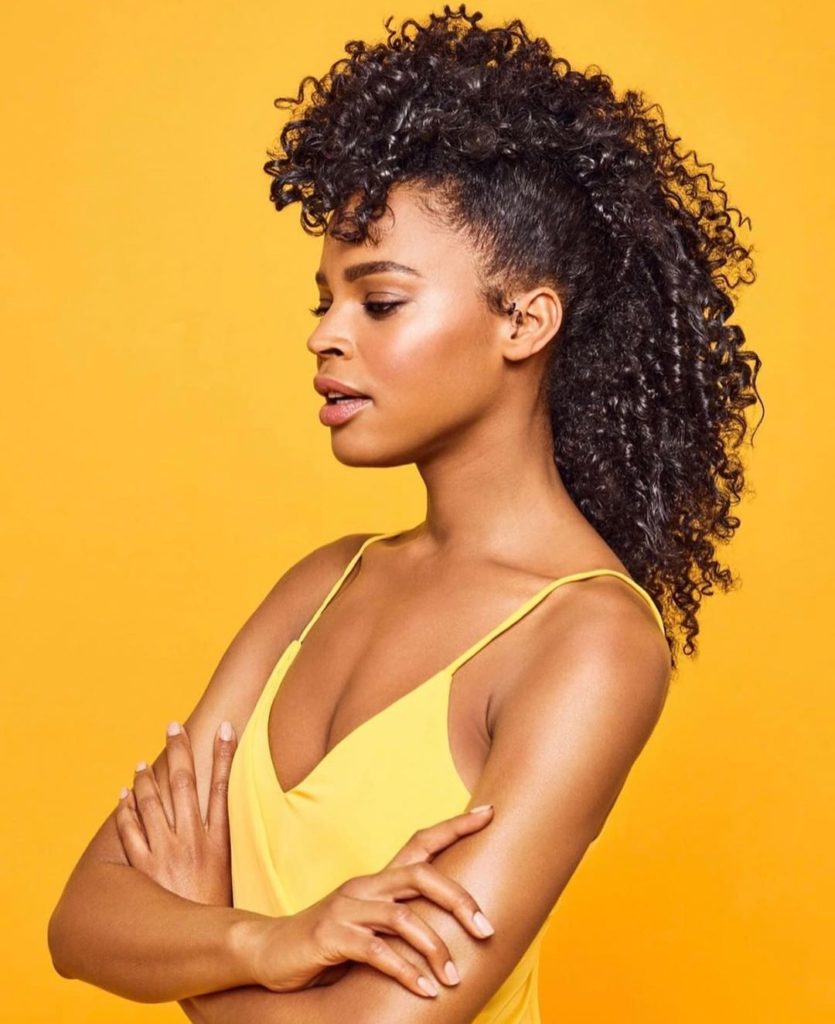 19. Twist Out Fro Hawk
A great and amazing looking natural hairstyle to try is the twist out frohawk. Your twists already have life, but when mixed with the hawk, you are bound to make a statement when you step out.